Fit Guide
How to Measure Your Bra Size
Step 1: Band Size
Wearing a lightly padded bra or braless, take a snug measurement around your ribcage in inches, directly under your bust and level all around. If you get an odd number, round up to the next whole number.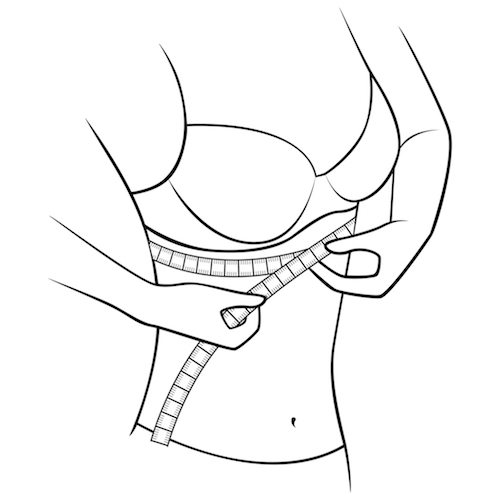 Take a loose measurement over the fullest part of your bust in inches, keeping the tape level around your body. If needed, round up to the nearest inch.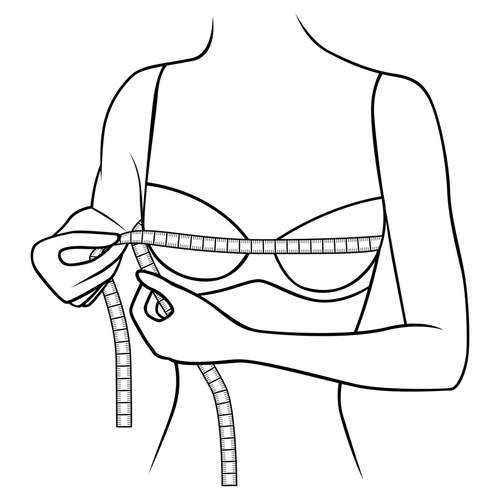 Step 3: Find Your Cup Size
Cup Size = Bust Size - Band Size, then you can then find your cup size using the Bra Size Chart below.

XS-XXL Covering Sizes From 30A - 44G
Breast Changes During Pregnancy
It's common that your breasts and ribcage grow up 1-2 sizes during pregnancy and nursing, and some even 2-4! Once your regular bras start feeling tight – usually by 12 weeks or so – it's time to buy a maternity bra.

Get yourself measured properly to ensure a good fit. And get remeasured every couple of months throughout your pregnancy, as you'll go through a few sizes as your baby and breasts grow. 
Buying Tips
Most women find a wireless style with wide straps in a soft, breathable fabric most comfortable. It's best to avoid underwires, as they can dig into your developing milk ducts.  
It's highly possible that you may fit between sizes. No worries, we all do! We recommend taking at least two in different sizes to be worn in different occasions. Tighter version for more support, and looser one for lounging and yoga. 
Also getting the perfect fit in nursing sports bra depends on the cut, style, rise, and what activities you do, and how you like your bra fits, loose or tight. If you have large breasts (DD+) and want more coverage, please check out our high impact bras for stability and comfort. Otherwise, all our low-medium impact bras are great for both yoga and running from B to D cups. 
 All Sweat and Milk bras come with removable foam inserts to give you enhanced shape, support, and prevents nipple see-through.
Choosing Your Preferred Styles
Great for B-D cups. Ideal for Mommy and Me yoga, stroller walking, or lounging around the house. Our moms say they can also run in this bra!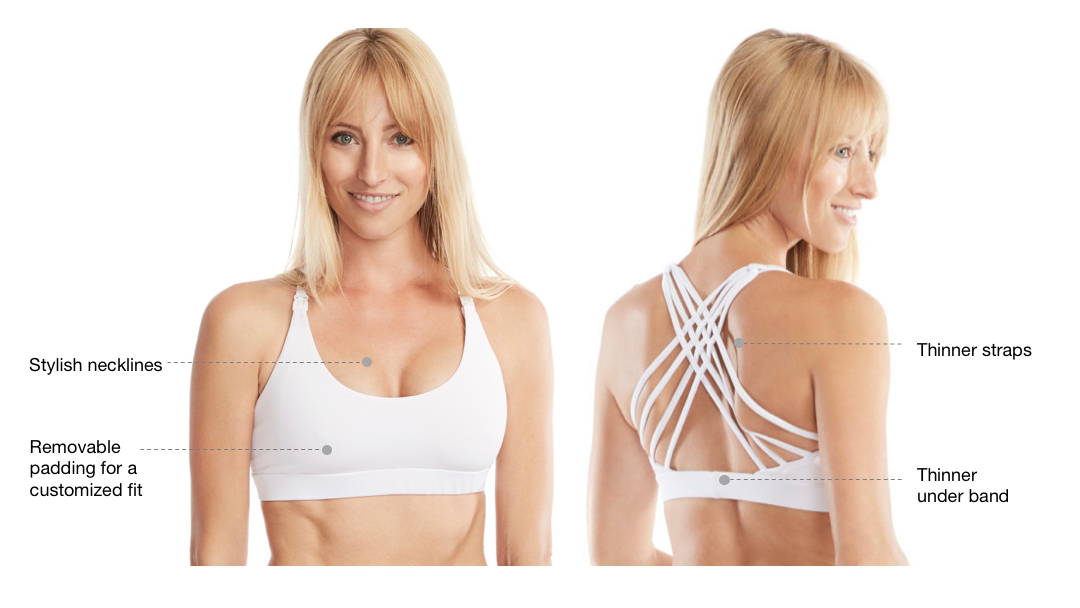 Great for C-DD cups, ideal for running, weight, and other medium-high intensity activities.